Be a Nelson! Donate your skills to a better world.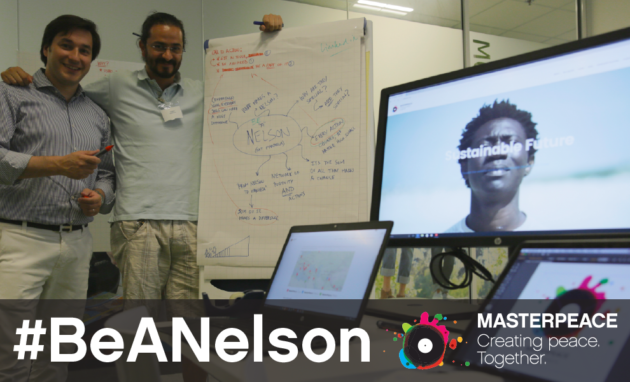 Today I became a Nelson! Together with a group of talented creative professionals from the likes of Tomtom, HP, Adobe and Nvidia we have donated our time and skills in order to help Masterpeace in their effort to create a network of 200,000 Nelsons.
So, what's this all about you may ask yourself? Well, Masterpeace is an organisation that seeks to help people in need, not by giving them money, but by offering the help and skills of talented individuals all around the world. And Nelsons are all those people actively donating their time, talent and energy to help their community move forward.
As part of this initiative, I participated today in a workshop organised under the sponsorship of Adobe, with the aim to come up with an online campaign to raise awareness into how easy it is to help others by donating your time and skills via Masterpeace.
You can learn all about the campaign concept from the video below and go to BeANelson.com to become a Nelson yourself!