Mingling with the Dutch UX Design community at UXCampNL 2016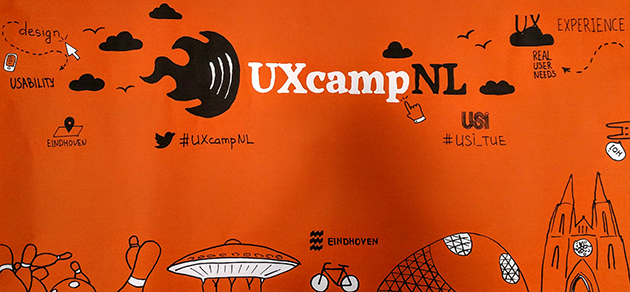 This past weekend I felt like mingling with my peers of the UX design community and check out what they're up to, so I decided to attend this year's UXCampNL in Eindhoven. The event, as they put it themselves, is an "unconference born from the desire to bring together the industry and academic communities to share knowledge in an open environment".
Unlike a traditional conference, UXcamp is shaped by the attendees themselves. Anyone willing to contribute and learn is welcome to join and give a talk, workshop or start a discussion.
So here's my take on how things went down… 
The event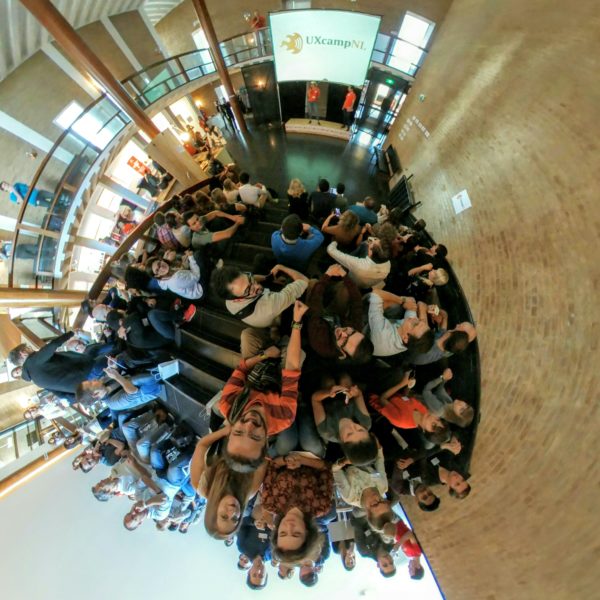 The event starts with a so called "Madness session" in which anyone participating is welcome to pitch their talk/workshop/discussion so that the rest of the participants can figure out which of them they would like to attend. A schedule of the day is quickly drafted by the organisers, pinned to a wall and off we go!
The line up
This year there were plenty of interesting things to talk about, including (but certainly not limited to):
"An introvert's guide to user research" – by @marys_point
"HCI and UX Concerns in self driving cars" – by @debardey
"UX and robotics, bridging the gap" – by @METiger
"Interaction design for VR" – by Doron Hirsch
"Beyond product features – How to get noticed by early adopters" – by @

IraNezhynska

…and many more!
It was a great line-up, but unfortunately it's impossible to attend all of the talks/workshops/discussions, and so many of them happen at the same time that I had to make a choice and ended up attending these ones…
Mapping the Experience
by Natalia Rey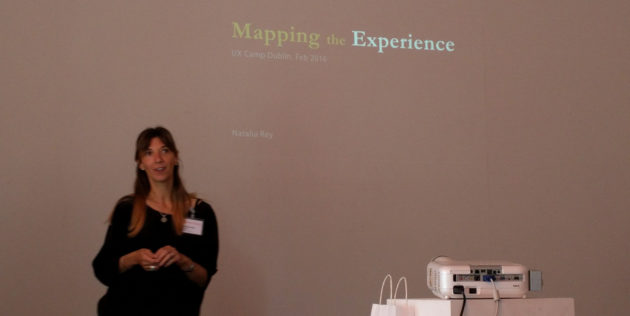 Natalia Rey, From IBM, held a workshop explaining to us the basics of creating maps of a user's experience, a tool that can help us in understanding better how people feel as they follow a series of steps in a particular context. We were divided into groups and under her guidance, we tried to map a very simple scenario of our morning rituals before going to work, but of course, the method can be expanded to cover much more complex scenarios.
I could tell you all about the workshop, but I believe Natalia explains it so much better, so head over to her Medium post where you can read the specifics about it.
The main takeaways:
By structuring the way you collect your user data based on actions or steps that are taken along the way to accomplish a goal, you are able to compare them much easier across users.
Experience maps can be visualised in many different ways depending on what you are looking for (e.g. timelines or emotional charts). Be creative and experiment with different types of data visualisations which will help you to find the underlying patterns and insights from your user's behaviour.
Forget time management and multitasking. How to actually become organised and productive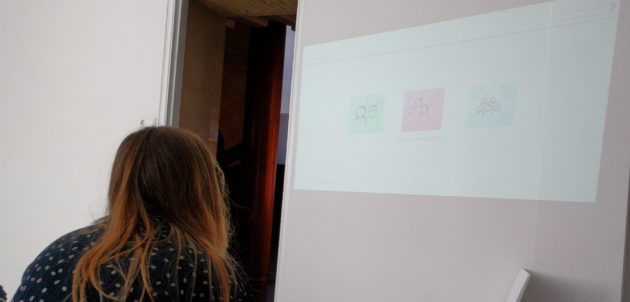 Rochelle Carr, from IBM, gave us a few tips that have helped her in becoming better organised with her planning.
Tha main takeaways:
"Failing to plan is planning to fail" – Alan Lakein
Compromise + Commitment = Successful plan
A good long term plan should be flexible, specific to the project and, most importantly it must include some "buffer weeks" to accommodate any unforeseen issues
Analyse your daily behaviour to identify your "Good brain time", those moments of the day when you are the most effective for certain tasks. For example, some people have a dip of energy after lunch and should therefore leave the mechanical tasks for this part of the day and the hard creative thinking for the mornings.
How to survive your first big client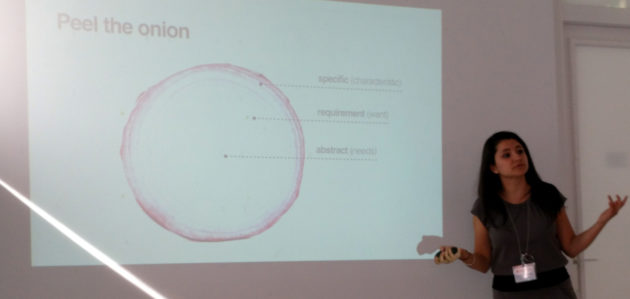 In the last presentation of the day, Carolina Gomez Naranjo from Ice Mobile, explained to us how she has managed to deal with the challenges faced while working as a consultant for big clients, where you are seen as an outsider.
The main takeaways:
Question EVERYTHING: Not only is it a best practice to keep on asking questions to get to the bottom of things, but in big organisations where teams are large, some things tend to be taken for granted as "we've always done things this way", regardless of whether or not it is the right thing to do.
Become your client's BFF: Being friendly and social with your clients creates a more amicable environment and you are less likely to come across conflicts. Remember, friends listen to each other, and a feeling of "we are in this together" can create the right tone for collaboration.
Be curious about every dimension of the product's development: Be sure to understand how the product fits within the business strategy of the company, how development is carried out, the type and direction of marketing… etc. The more you know about the product, the better and more informed advise you can give and the likelier it is to be taken into consideration.
Make sure you bring the "impact" into the discussion: Your time and energy is best invested on those things that have a big impact on the overall experience, since many times it's hard to shake the feeling off that that little detail we are struggling with so much might be a complete edge case that very few users will be affected by.
Documentation is life: Keep a good record of all processes and decisions so that you can follow up on them and can always go back to the reasoning behind your solutions.
Panel discussion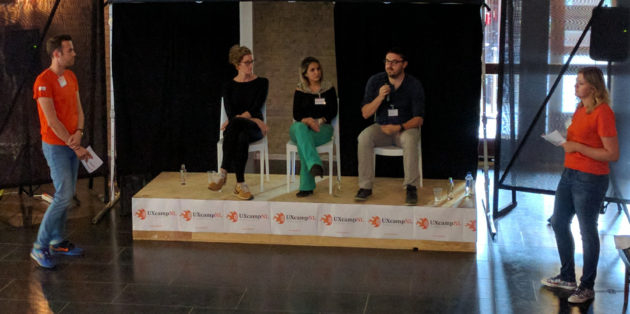 The panel discussion was held with Karin Slegers from the University of Leuven, Gabriela Braga from IBM, and Ivor Grisel from the TU Eindhoven, and it focused on answering questions from the audience regarding their work, the challenges that they've encountered and the future of user experience design.
The main takeaways:
The game changers in the future of UX will not only come from shifts in technology such as artificial intelligence and the impact they will have in creating smarter products and services, but also from the behavioural changes emanating from users interaction with these richer and more context-aware environments.
The wrap up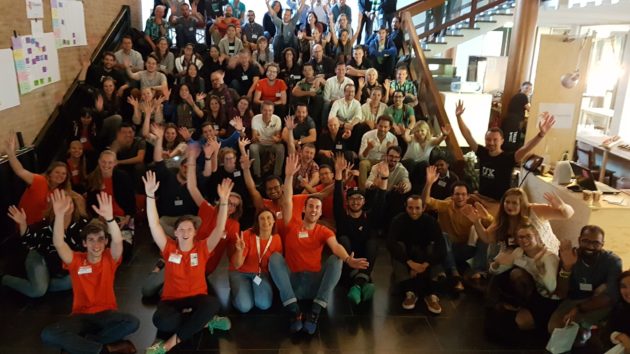 Photo credits: Emanuela Cozzi
All in all, it was a great event and I'd like to congratulate and thank the team behind the organisation, they did an amazing job. And of course, as they say "a party is as good as the people invited to it", so my thanks to the UX community in the Netherlands for a very enjoyable day.
Oh! and to top it all off, I won a free 1 year license from JetBrains (one of the sponsors) for publishing the most popular tweet of the day 🙂
About to get started with #UXCampNL 2016 🙂 pic.twitter.com/ESA5WM1AZD

— David Güiza Caicedo (@bluehaired) September 24, 2016